Features of china IS ISR End Suction Pump
---
The china IS ISR End Suction Pump is a derivative series of IS pump. china IS ISR End Suction Pump is used in several heating water supply systems and conveying clean water and similar liquids without solid particles, so what are the characteristics of china IS ISR End Suction Pump?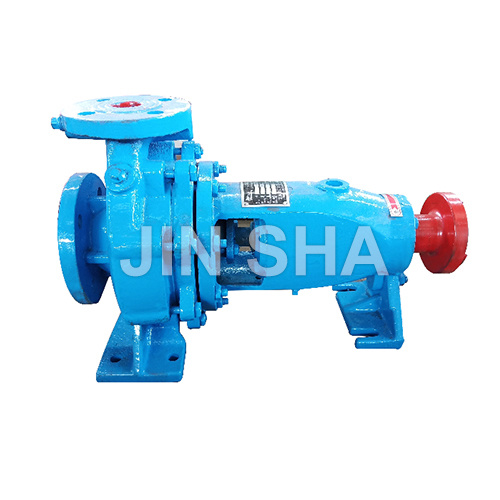 High efficiency and energy saving: CFD computational fluid dynamics is used to analyze and calculate the relationship between the pressure distribution and velocity distribution in the pump, optimize the pump flow channel design, ensure that the china IS ISR End Suction Pump has an efficient hydraulic profile, and improve the efficiency of the pump.
High temperature resistant structure: The pump body of china IS ISR End Suction Pump adopts the center support method, which solves the problem of stress concentration caused by inconsistent thermal expansion of the pump set under high temperature and the change of the coupling center when the pump is transporting high temperature medium. The pump bracket, pump cover, suspension body and machine seal gland all have cooling cavities, which can be cooled by cooling water or air respectively at different temperatures.
Bearings: The bearings are made of cylindrical roller bearings and two angular contact bearings. They are lubricated with thin oil, and the bearing capacity is significantly improved. Bearing design life 25000 hours.
Shaft seal: optional soft packing seal and mechanical seal.
Coupling: china IS ISR End Suction Pump adopts elastic column tip coupling with high transmission precision.
Auxiliary pipeline: configured according to the requirements of API610 8th Edition.
Pressure: The design pressure of china IS ISR End Suction Pump is 4.0MPa, which is high.

---